Nevada Day Beard Contest
The Comstock Grizzlies attend the annual Nevada Day Parade Held Halloween weekend.
There is a Beard Contest following the parade. Several members have competed in different categories.
Below are some pictures from past years.
2014
2013
The Gang Defending Champ
Contest Mike P. 1st Best Groomed
2012
Photos at the Parade
Mike P. 1st Place Best Groomed
2011
2009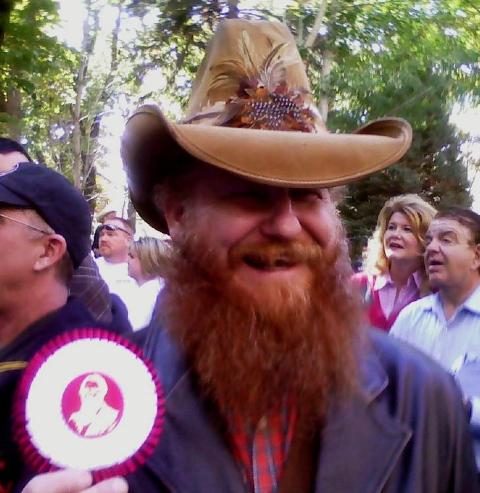 Brian J. 2nd Place Reddest
Home Page About Us Contact Us Calendar New Member Application Members
New Photos 08-2015 Older Photos Links
These pages are the property of the Comstock Grizzlies of Reno, NV
1997-2007 by the Comstock Grizzlies.
Last updated 08/14/15