Comstock Grizzlies

THE ORIGINAL GAY BEARS OF RENO NEVADA

"If you are going to be a bear, be a grizzly"

Next meeting
Northern Nevada Pride
July 22nd
Wingfield Park Reno, NV
We will be marching.
Just a note to all Comstock Grizzlies members Past, Present and Future.
As we celebrate our 20th anniversary and prepare for PRIDE 2017, we would like thank you all for your support. Past members did the leg work to establish a club for gay men that would become the areas "Oldest Bear Group". Present members continue the goals of the club. Keeping the Comstock Grizzlies a social group for like-minded men. Maintaining a group that welcomes ALL to join in any activity we plan. This brings me to the Future members. No one knows what the future brings but we would like think some of you reading this today, are the future of the club.
On Saturday July 22nd, we will be marching in the Northern Nevada Pride Parade. We know there are many former members in the area. So we would like to invite all past Comstock Grizzlies to join us in the parade. We can use this Pride celebration as a chance to reconnect, because Pride is a chance to come together as a community and show support.
If you are not familiar with the group feel free to join in and get to know us. If you visit our Web Site or Facebook Page and see an activity on our calendar that interests you, join us. No one needs to be a member to join our group activities. Again ALL are welcomed.
Happy Pride,
Comstock Grizzlies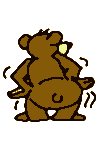 All Members and Guests Welcome

Lots of web updates please take a look around
Please Visit and LIKE US on our Facebook Page.

To join our Yahoo Group, subscribe below
By registeing on our Yahoo group you will be kept informed
of group planned activities
Home Page About Us Contact Us Calendar New Member Application Members
New Photos 08-2015 Older Photos Links
These pages are the property of the Comstock Grizzlies of Reno, NV
1997-2007 by the Comstock Grizzlies.
Last updated 07/20/17